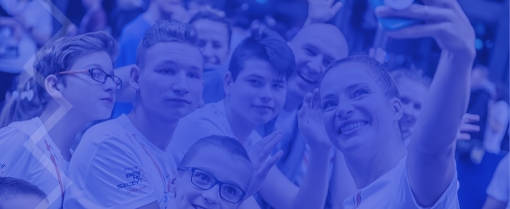 We are proud to have raised almost 250.000 PLN so far and extremely thankful to each and every runner who has contributed to this amount. Below you can find more information about the organization we support.
Since its very beginning in 2011, the Rondo 1 Run Up has always supported the SOS Children's Villages Poland, transfering all the monies from the entry fees to the SOS Village in Kraśnik, Poland.
SOS Children's Villages International comprises 118 national SOS Children's Villages associations. Our mission is to build families for children in need, help them shape their own futures and share in the development of their communities.
What does the association do
SOS Children's Villages started working with children, young people and families in Poland in 1983. Nowadays, it has a wide range of programmes to support children and families in Poland. SOS Children's Villages felt it was important to provide vulnerable families with direct support to enable them to take care of their children.
Working closely with local communities and authorities, we run family-strengthening programmes which ensure that children have access to essential services and also support parents with job-seeking and parenting skills. Children whose parents cannot take care of them will find a loving home in one of the SOS families.
More information can be found on the official website.